Chelsea boot in black leather
Veuillez sélectionner une taille
Description

- Black leather chelsea boot
- Calf leather lining
- Small heel
- Full Blake stitching
- Handmade in Portugal

Delivery & Return

All orders placed before 1pm (Monday to Friday) are dispatched the same day.

Standard Colissimo = free  Delivery within 72H
Relais = free  Delivery within 4 days
Chronopost Express = 12 € Delivery within 24 hours (If the order is placed before 13H on weekdays)


The return is simple and free. Simply log in to your account and download your print-out. You have 30 days of your date to request an exchange or refund. For more information, see our Terms and Conditions here.

Maintenance & Composition

In order to preserve your pair over time, we recommend that you alternate wearing them and put them on shoe trees. For leather, we recommend you to wax your pair with one of our luxury waxes as soon as the need is felt. For more information go to our guide section
La Femme Souriante is one of our fall winter novelties. Our Chelsea bootie is getting a little mo... re height this season thanks to its wooded heel that lengthens its line while keeping the nice specificities that have contributed to its success for years. Close to the feet and raised, this pair with elastic band can be worn with casual or dressy outfits. Made of leather or suede, it appeals to women who appreciate its great comfort but also its more refined appearance.see more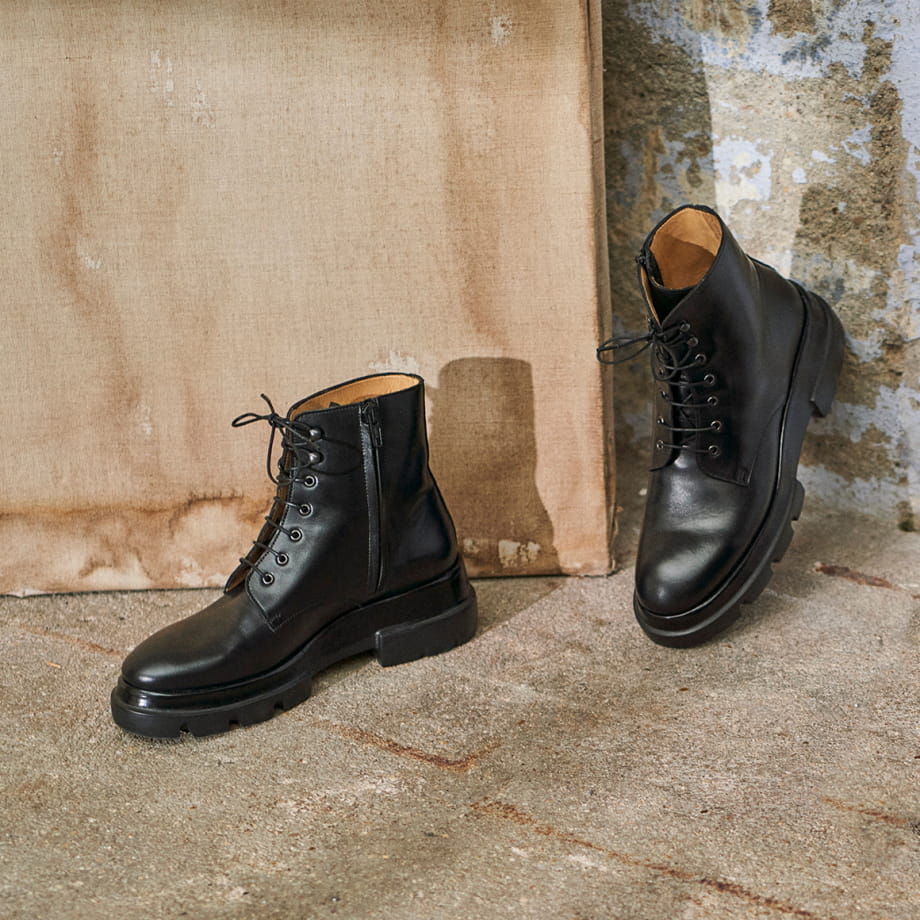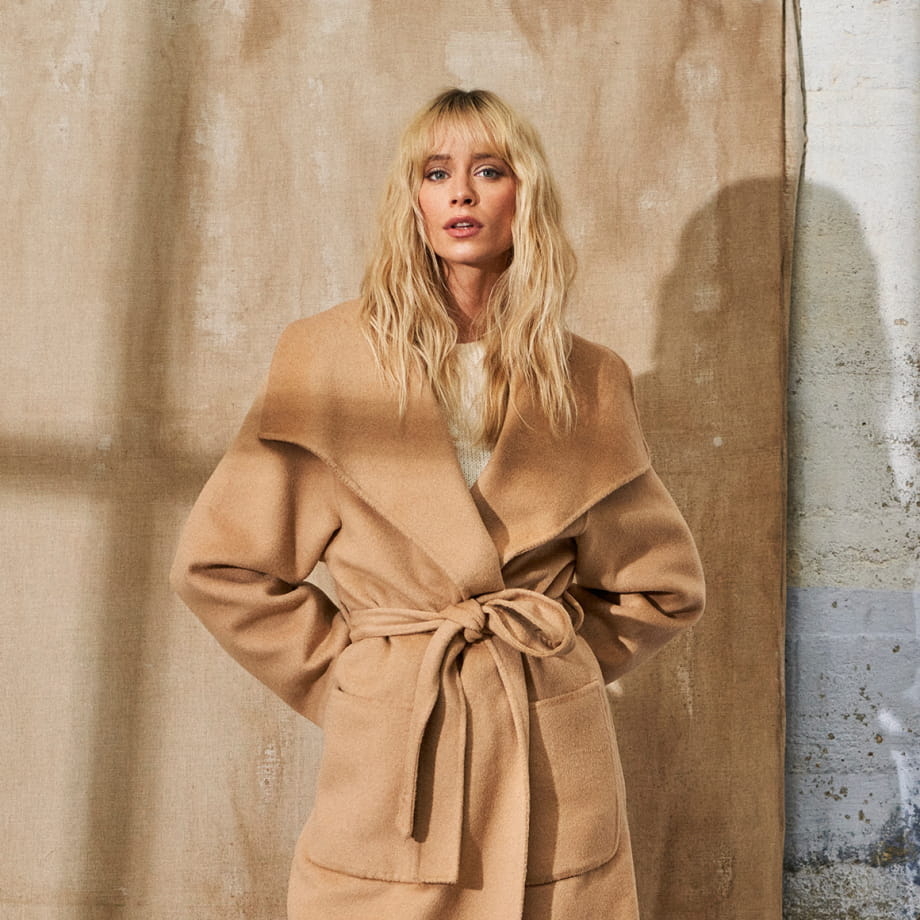 Our pretty chelsea boots with fine and elegant heels will seduce you
With a casual, dressy look that makes them a perfect everyday pair
Handmade in our workshop, it features a high-quality leather upper, a solid leather sole and a w... ood-effect heel. Choose our chelsea boots with a small heel to wear with a dress or trousers: they are your season's ally.see more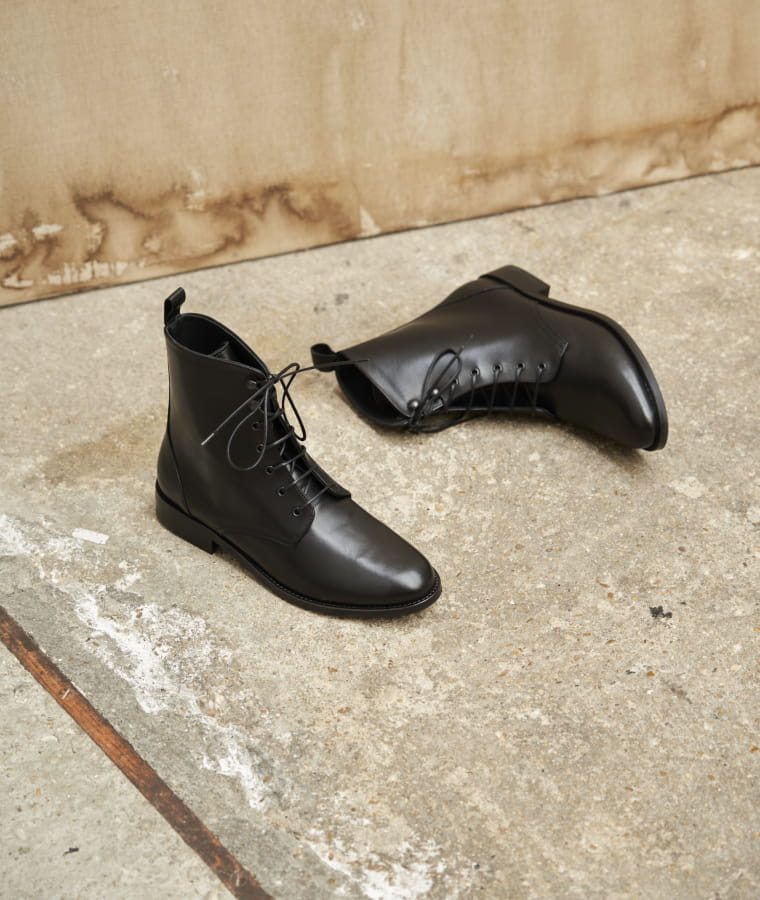 20 %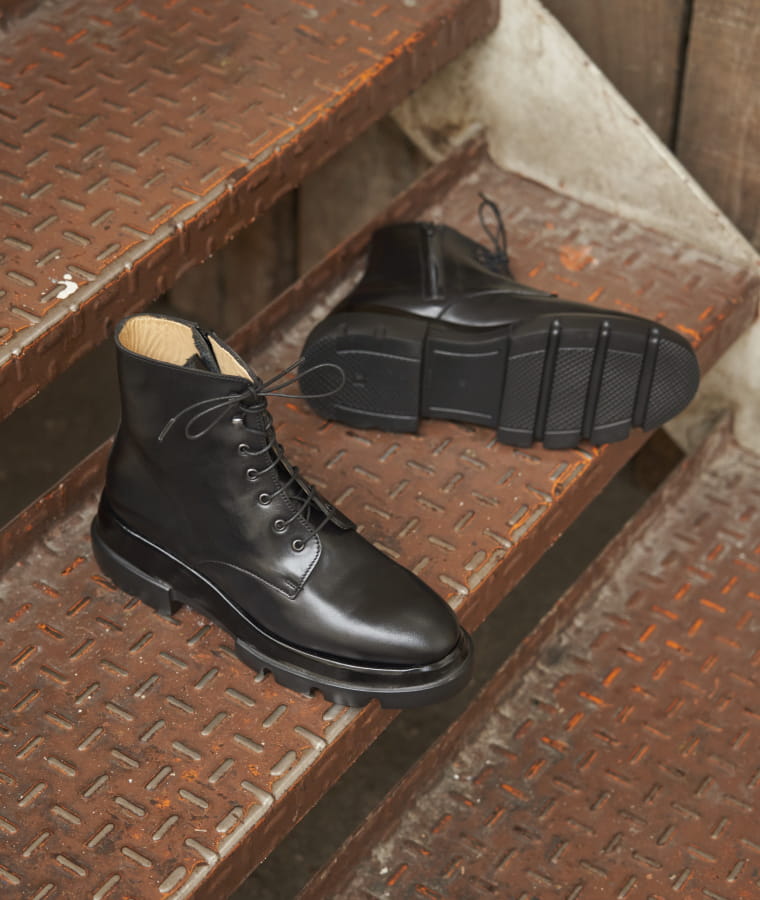 30 %
30 %
La femme souriante: this season's trendy Chelsea boots
Take advantage of the mid-season and autumn winter to wear one of our pretty women's chelsea boots in black leather. This low boot with small heels is a well-balanced and elegant proposal for all occasions. Easy to slip on thanks to its elastic closure, this women's leather boot is a must-have for any wardrobe, a must-have for any style. Thin and slightly pointed, this pair of women's low boots has a premium upper in intense black leather and a 100% leather sole of high quality that ensures great comfort throughout the day. Our women's Chelsea boots are available in small and large sizes, in leather or suede and always in the trendy colours of autumn winter. Discover our many models of women's Chelsea boots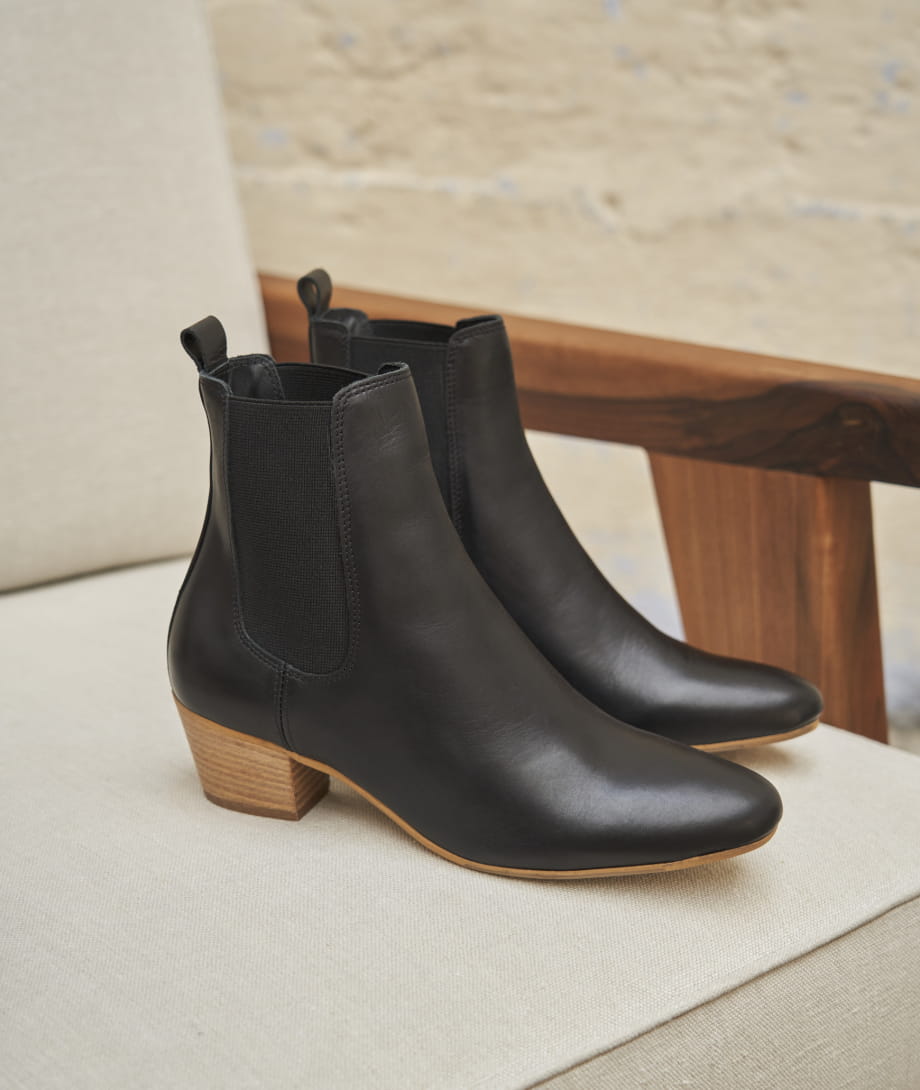 Our lovely handcrafted women's Chelsea boot
Take advantage of your visit to discover our manufacturing methods. We focus on handcrafted footwear to provide you with a unique experience and a pair of comfortable, stylish and durable women's boots. Solidly constructed with quality leathers, our Chelsea boots are assembled with blake stitching, an assembly known for its strength and lightness on the feet. The comfort of our Chelsea boots is one of our strong points, which we make sure to maintain for all our women's leather and suede dress shoes. Our production is made in Europe, in the north of Portugal, according to an exceptional know-how. Do you want to know how to take care of your pair of women's Chelsea boots? Visit our guide and browse our shoe care line.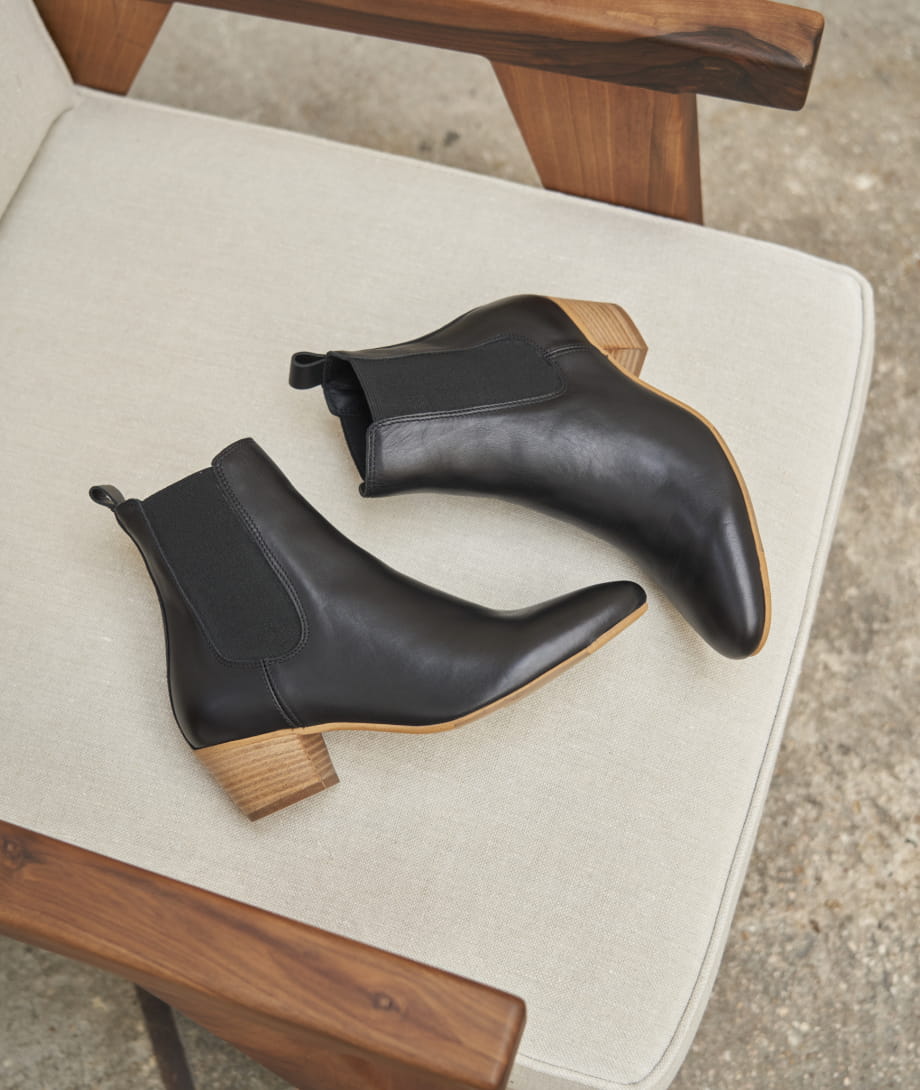 How to wear your black leather Chelsea boots?
Our women's black leather Chelsea boot is a must-have in women's wardrobes. Sober and versatile, this pretty pair of women's dress shoes has marked generations, quickly becoming the iconic pair of boots for all ages. Don't miss out on its versatile look to play with the codes and outfits of your wardrobe to create trendy looks with our black leather chelsea boots. With jeans or a dress, this beautiful pair of low boots with small heels and elastic bands will be perfect without fear of a faux pas. We recommend wearing our women's chelsea boots with a leather jacket for a rock and roll style; a perfect look for the new school year.