Our beautiful skins
Discover our selection of beautiful skins in velvet calf, nubuck, smooth & grained leather ca... refully selected in our exceptional workshopssee more
Gift cards
Treat a friend with one of our gift cards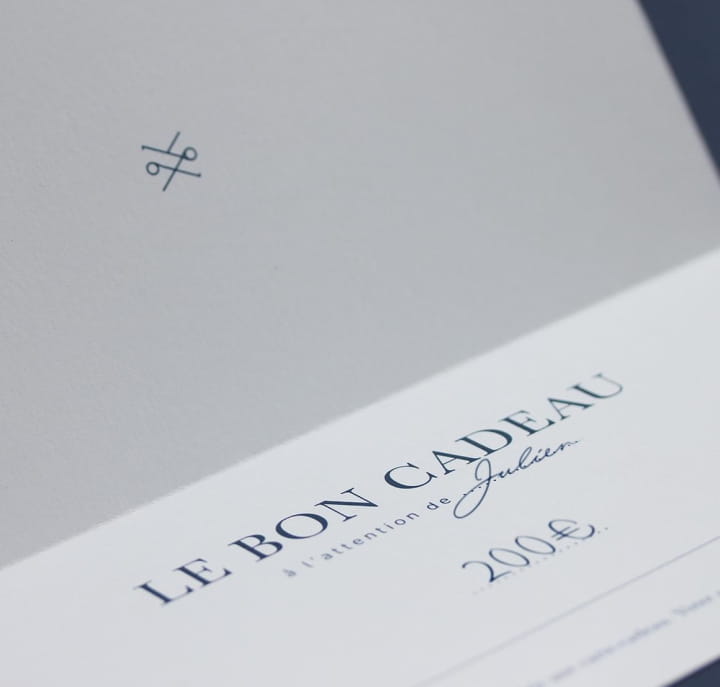 Paire et Fils is a French brand of luxury men's boots. Our collection of great classics of men's fashion revisits with elegance the men's wardrobe through classic pairs with unique and striking details. Offering a timeless and accessible high-end product is the intention of Paire et Fils, the brand that specializes in city shoes for everyone. Our leather Chelsea boots are handcrafted in an elegant English style. Our city boots with studs fit into any wardrobe, thanks to their versatility, halfway between dress shoes and casual, with always a focus on comfort and durability. Featuring pretty dresses in smooth leather or Italian suede, everyone adapts this pair of men's boots to their style without fear of the faux pas. These elegant little round-toe urban boots can be worn around town with a sophisticated outfit as well as a nice casual shoe for weekends with raw denim.Very dressy in smooth or grained leather, they can also be adapted to suit pants enhancing a formal outfit with elegance and originality. Our men's ankle boots are very flexible and easy to slip on thanks to their suede or smooth leather upper which ensures a very comfortable fit. Available with a zip or elastic side, our boots boast great comfort and a pleasant fit, padded with a thick 100% calf leather lining that adapts quickly to the foot. Our entire collection of luxury boots is available in low or slightly high versions, ideal for fall-winter as well as mid-season. Always designed to appeal to all generations, our studded ankle boots combine beautiful materials, high-end finishes and the English style that has made the brand's reputation, giving our collection an urban and modern dandy feel. Ideal for escapades, our pairs of luxury Chelsea boots will delight the wardrobe of the man who seeks to invest in the great classics of the boot of English origin without taking too much risk. Our collection of low Chelsea boots and high boots is handmade in our workshops in Portugal in Blake assembly: the most elegant and fine stitching. Our pairs of men's Chelsea boots are available for small and large sizes in different colors as strong as subtly adapted to the trend in suede or full grain leather.
Luxury boots made by hand in Portugal
At Paire et Fils, our Chelsea boots are made with Blake assembly; a technique favored by the greatest shoe makers, it allows our men's boots to enjoy great flexibility and comfort while having a refined design and elegant lines. Our entire collection of men's ankle boots is made from carefully selected quality leather, velvet and nubuck that are suitable for all styles. From smooth or grained brown to pretty navy blue or taupe velvet, Paire et Fils focuses on pretty colors and materials that last over time for its collection of city boots like the rest of our shoes for men. Like our entire collection of dress shoes, our men's boots have a very comfortable leather lining to keep your feet warm and a soft leather outsole enhanced in its winter version by a gum cleat. Easy to slip on, our mid-high and high boots are made with quality leathers. If you want to discover the advantages of Blake's stitching, please visit our expertise page.
How to wear your commando boots?
L'Homme Pressé commando luxury paire et fils boots are a great addition to any wardrobe for fall and winter. In black leather, this pretty pair of Chelsea boots can be worn in a classic way thanks to its discreet studs. In suede, khaki, black or taupe, dare to associate it with a nice pair of jeans for a casual chic and city look. Our pair of Chelsea shoes for men is the ally of the fall winter thanks to its shape of ankle boot and its leather and rubber outsole anti-slip and ultra comfortable. Its notched sole is also suitable for scooter or motorcycle riders who want a solid support. Discover also L'Homme Serein commando
L'Homme Pressé commando Chelsea boots in leather or suede
Discover the Homme Pressé commando, our beautiful Chelsea boot with studs for men. Available in smooth or grained leather as well as silky suede, this handsome pair of city boots with sporty details is perfect for any style. The carefully selected materials come in beautiful textures: from smooth or grained leather to nubuck and suede. A small 2.5 cm heel and solid counter give this luxury men's boot great comfort, while its thick insole and lining of 100% cowhide leather reinforced with studs. One of its secrets: its gentleman's corner under the leather sole, discreet and practical. Discover our tips for taking care of your suede boots with our guide in which we give you all the right gestures to maintain your pair of luxury boots chesela for men with our line care.