Our beautiful skins
Discover our selection of beautiful skins in velvet calf, nubuck, smooth & grained leather ca... refully selected in our exceptional workshopssee more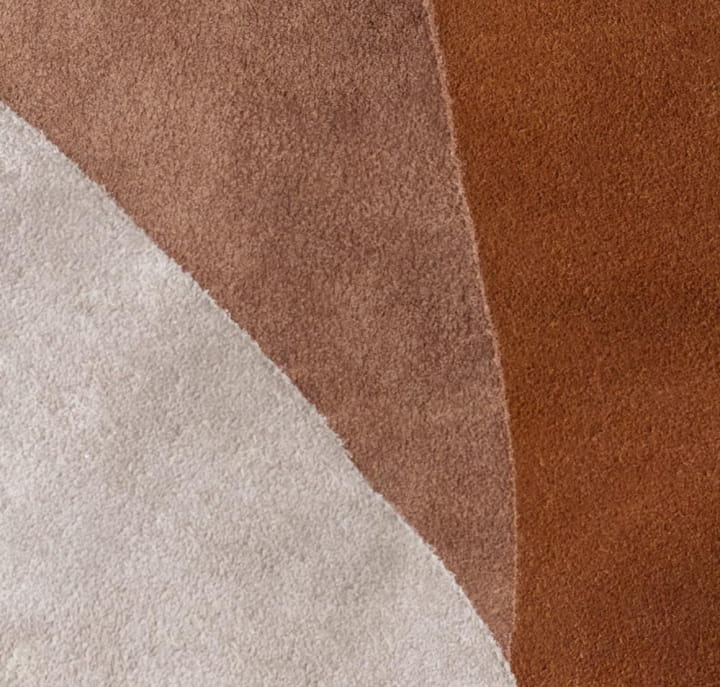 Le Jeune Étourdi is a pair of luxury shoes inspired by the cut of the iconic derby boots. Covered with a pretty velvet leather skin and adapted to the mid-season in a low and discreet version, it will find its place in the dressing room of the man who likes to be at the forefront of fashion by choosing comfortable shoes. Featuring a small flat heel of 1.5 cm, this derbies boot is light and very comfortable, its pleasant and easy to put on shoe makes it an elegant and timeless solution. It's easy to match our pretty pair of low derby boots with casual casual slim jeans or a more dressed dressing room with linen pants or rolled up Chino pants. Our luxury boot features a soft leather upper made from quality French leather made from Italian suede. Everything has been designed to give this derby its historically acclaimed design and comfort thanks to its thick lining and cowhide leather insole, while Blake, which links its leather insole to its velvet leather upper, is entirely sewn and has everything great but its discretion lends it to all occasions. The lacing of our pair of three-eyelet boots allows it to be easy to put on and adaptable to all kicks. Our city low boots are available in chocolate suede, intense black, tan or olive green. One of its secrets: this luxury derbies boot rivals top-of-the-range finishes. Between topstitching and, velvet leather inserts on the back above her small heel, and round waxed cotton laces, everything makes this flat and elegant shoe unique. Well anchored in its English heritage, the men's boot has a pretty slightly rounded tip and an ankle reinforced by a soft buttress that guarantees optimal comfort for long walks in mid-season. Like our entire collection of city derbies boots, this model is available for small and large sizes. Do you like to find an accessory that fits your pair of derbies boots? Browse our line of small leather goods for men associated with the colours of our luxury boots. Would you like to receive information about the care of calf leather derbies? Appointment on our complete guide
Luxury handcrafted derbies
Our entire collection of luxury derbies for men is handmade in Portugal. Our derbies are made in full Blake assembly, an ancestral technique that focuses on comfort but also on long term solidity. Popular with the biggest shoe manufacturers, this shoe assembly technique is a guarantee of quality and allows our luxury pairs to keep a refined design and a fine line without welt. Attentive to quality, we rely on very high quality leathers and suede, from first class French or Italian productions. Very comfortable, our derbies for men have a thick lining in soft and breathable cowhide leather. All our soles are made of leather and reinforced with an anti-slip rubber insert.
How to wear your Paire et fils luxury derbies?
Our luxury derbies for men can be worn with any wardrobe. You can pair our derbies with a suit or dress pants for summer ceremonies as well as for going to work, but also with well-cut jeans or mid-season pants for more casual outings. Available in leaf suede, camel, burgundy and tan or in black leather and brown variations, our luxury derbies allow you to mix codes and have fun enhancing a classic outfit as well as associating your accessories with our colored suede or leather.
Discover our Le Jeune Etourdi model: The luxury derbies for men
Le Jeune Étourdi is a pair of luxury shoes inspired by the cut of the iconic derbies. Covered with a pretty suede leather skin and adapted to the mid-season in a low and discreet version, it will find its place in the dressing room of the man who likes to be on the cutting edge of fashion by focusing on comfortable shoes. With a small flat heel of 1.5 cm, this derby bootie is light and very comfortable, its pleasant and easy to put on makes it an elegant and timeless solution. It's easy to match our lovely pair of low derby shoes with skinny jeans, casual style as well as dressier dressing with linen pants or rolled-up chino pants. Our luxury bootie has a soft leather upper made from quality French leather or Italian suede. Everything is studied to give this derbie its historically popular design but also its comfort thanks to its thick lining and its cowhide leather insoles. Entirely mounted in Blake stitching that links its leather outsole to its suede leather upper, it has all the makings of a great shoe but its discretion lends it to all occasions. The three-eyelet lacing on our shoes makes them easy to wear and adaptable to any instep. Our low city boots are available in chocolate, deep black, tan or olive green suede. One of its secrets: this luxury derby rivals high-end finishes. Between the stitching and suede inserts on the back above its small heel, and the round waxed cotton laces, everything contributes to making this flat and elegant shoe unique. Firmly rooted in its English heritage, the men's boot has a lovely slightly rounded toe and an ankle reinforced by a soft counter that guarantees optimal comfort for long mid-season walks. Like our entire collection of city derbies, this model is available in small and large sizes. Would you like to find an accessory to match your pair of derby boots? Browse our line of small leather goods for men associated with the colors of our luxury ankle boots You want to get information about the maintenance of calf leather derbies? Go to our complete guide.